Non Chronological Reports Year 3 Homework Pass
This term in Red Kites we will be finding out about Extreme Survivors. 
Our writing focus for the term is about informing our readers, so we'll be writing reports, leaflets and explanations. 
We'll start off finding out about polar bears and the polar environment, producing a page for an information book. We'll move on to learning about the Marathon de Sables, writing a 'desert survival guide' for runners. In the second half of the term we'll be finding out about the problem with plastic in our oceans, and the struggle to survive for sea creatures. We'll be focusing on deep sea creatures and explaining how they can survive in such an extreme environment.
We'll be relating that to our own impact on the planet, writing a newspaper report and reading a futuristic science fiction digitext called 'The Last Mission' in which humans and amphi-beings fight for survival.
This all links together with our trip later in the term to Youlbury for a survival day. We'll be doing archery, abseiling, shelter building and backwoods cooking on the fire. 
Throughout the term we'll be looking at various non-fiction texts based around the subject of climate and survival in guided reading.
In science we'll be combining last term's work on healthy eating and healthy bodies with a focus on how humans adapt to different environments, and how to cook healthy balanced meals. We'll be designing menus and cooking various dishes. 
In PE we'll be continuing with gymnastics and dance, since both of these terms are so short. Our dances will be around extreme weather and planetary events, gymnastics will be continuing our work on body shapes using apparatus.
Take a look at the curriculum map for the term to find out more detail of spelling, grammar, punctuation, art etc. 
Mrs Hodder, Miss Pope and Mrs Gibbard
Welcome back everyone, we hope you had a good Christmas break and Father Christmas was generous!
Term Three in Red Kites welcomes 'The Greatest Show on Earth'- yes, you guessed it, we are doing everything Circus!
We'll be kicking off the term with Circus All-Stars coming into school; they will be running two circus skills workshop over the first few weeks. The workshops will teach children a range of talents such as plate spinning, juggling and tight rope walking. These will be incorporated into our gymnastic and dance sessions over the coming term.
In English, children will be reading the novel 'Circus of Thieves', by William Sutcliffe. This book will provide inspiration for children to write their own circus stories. A key focus will be on developing children's language, particularly in relation to descriptions of both setting and characters. Poetry will also be an emphasis this term, where children will read, respond to, write and perform poetry.
In Maths we will be developing sophisticated methods for multiplication and division. Children will learn to use expanded and compact grid methods for multiplication and division. Later in the term, we will learn to tell time using analogue, digital and 24 hour clocks - estimating and recording time in minutes and seconds.
Science will offer children an opportunity to learn about the human form. Children will develop knowledge of the skeleton and its function, the muscles and breathing. There will be opportunities to complete lung capacity and muscle investigations.
In Art we will be looking at Marc Chagall, a Russian artist, who, as a child, had been fascinated by the travelling acrobats he saw at village fairs. He created dreamlike replications of what he saw and these will provide us a starting point to create our own pictures with pastels and paint.
This gives you a taster of things to come in Term 3 - do take a look at our curriculum map if you would like more information on what we're covering
We look forward to a short but fun filled term!
King Regards,
Mrs Hodder, Miss Pope and Mrs Gibbard.
Red Kites' Roman Day
Toga, bread and shield making!
Welcome to Term 2 in Red Kites – Roman Invasions!
This term children will learn about the Roman Empire and its impact on Britain at the time and the legacy it left us. We will be learning about the history of Rome – legend and fact – and understand where in Europe Rome is.
In English, children will study the legionaries so be prepared for plenty of facts as we research these elite soldiers. We'll start this term by putting together a non-chronological report so don't be surprised if you hear lots of information about these soldiers, including the most crucial stuff such as where these soldiers went to the loo and how they wiped their bottoms!
Last term in Maths we made super progress with place value and addition. We'll be continuing from where we left off at the end of last term, focusing on column subtraction. From here we will move on to learning new methods for multiplication and division.
Children will acquire and practise skills in Art, making Roman mosaics and busts, in D&T, we will be creating shields and in Dance, making a dance/drama of an invasion and of a battle.
We're planning a Roman Day in the next few weeks and also a class trip towards the end of November- watch this space for more information!
Swimming will continue from Wednesday 8th November until the end of term.
Please take a look at our curriculum map if you would like additional information on what we're covering this term.
We look forward to seeing you all at parents evening in a few weeks' time.
King Regards,
Mrs Hodder, Miss Pope and Mrs Gibbard.
Rise of the Robots
Welcome to Red Kites, we hope you've all enjoyed a relaxing break and are ready for what we hope will be a fantastic term!
We have already introduced children to our topic, 'Rise of the Robots' and are delighted that it has struck their interest immediately. Over the term we will be learning all about the rise of robots and hope to answer some key questions:
Where did it all begin?
What did the first computer look like?
Who is Tim Berners-Lee?
How have robots evolved and what will we see in the future?
Our class book will be The Iron Man by Ted Hughes; each child will have a copy of the book and will be able to read along with us in class. This will be the focus for much of our work throughout the term.
In English we'll be writing to inform and entertain. We'll start by writing diary entries and move on to retelling parts of the story of The Iron Man. Towards the second part of this term we'll be learning all about features of newspapers and will produce our own reports.
In Maths we'll be focusing on place value, and addition and subtraction. This term we are excited about maths because we'll be using lots of equipment to help us visualise our calculations.
May the force be with us? Let's hope so, as children will learn all about forces this term, starting off with getting to grips with what a force is. We hope to provide lots of hands on fun and plenty of practical experiments and investigations.
In art we'll be finding out about artists including Eric Joyner, a contemporary American artist whose body of work has focused on robots and donuts. Look out for our replica in the coming weeks.
In PE this term we'll be going swimming every Wednesday so please ensure children have their kit every week. You will have received a letter detailing everything you need to know but please ask if you have any questions. We will also have some time to do some dance this term and if we're feeling brave may invite you in for a mini preview…
We'll be doing phonics or spelling every day, so the focus will change regularly.
To begin with we'll be making sure we know our 2, 5 and 10 times tables (including division facts), so follow the links below to get a head start with some online games.
In Spanish we'll be learning our vowel sounds, counting to 10, introducing ourselves and using vocabulary for items in the classroom. In addition we'll be doing the register and lunches in Spanish too.
We have an idea for a great trip, so watch this space.
Mrs Hodder, Miss Pope and Mrs Gibbard.
https://www.topmarks.co.uk/maths-games/7-11-years/times-tables
The Island
Atlas Adventures... 
If you want to be a successful employee of Atlas Adventures, study maps… study the globe… do you know enough about the world to sell a holiday to a client who just wants 'somewhere hot but not too hot'? Could you sell a holiday to a client who wants 'to do some walking up hills with nice views'? Could you sell a holiday to a client who 'is a bit scared of flying, but wants to go to a desert island'?
This term we're trying something different in Red Kites. The adults have thought about the general direction of the term's topic, but the children are going to decide the detail as the term goes on.
We will be running a travel agency called Atlas Adventures. The children will be working for Atlas Adventures, and dealing with all situations that might affect the organisation.
We know that there will be some creative maths (which will require us to learn some new maths skills), there will be some persuasive, informative and entertaining writing, some musical composition, some history expertise and obviously a lot of geographical and language skills used throughout the seven weeks…. what we don't know yet is the detail.
Check back here each week to see how Atlas Adventures fares in the competitive world of imaginative travel.
Curriculum map (so far) below.
Roman Invasions!
Eric Joyner - Robots and Donuts
Rise of the Robots - Curriculum Map
Shakespearian Workshop
We are really looking forward to our science day tomorrow. Lots of the children have been enthusing about the new Blue Planet series on BBC1 so we decided to focus on living things for our science morning. I know how difficult it is to get time off work to attend school events during the day so I will try to take as many photos as I can to put on the class blog next week.
The activities we are planning are as follows:
8.45 - 9.00 Play activities on carpet
9.00 - Register
9.05 - 9.20 - Blue Planet II - the deep.
Talk about the creatures we see, their body parts, habitat and adaptations that enable them to survive in such extreme conditions.
ACTIVITY 1 - MRS RUSSELL
SCIENCE LO: to identify the different parts of a fish's body
Create a fantastical fish - the more colourful the better.
Choice of collage materials. The focus is on creativity with children
describing the body parts and how they have made them.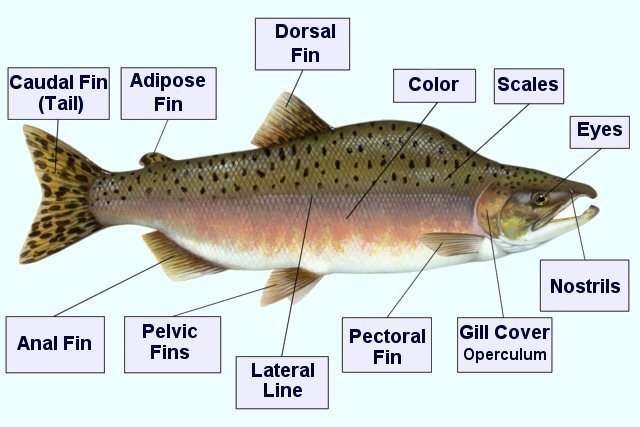 ACTIVITY 2 INDEPENDENT ACTIVITY
SCIENCE LO - to understand what animals need in a habitat to survive
Children to design a marine habitat . They must features which will allow their sea creature
to take shelter from predators, find a safe place to lay their eggs and of course find food.
ACTIVITY 3 (MS SHUTTLEWORTH)
SCIENCE LO: to carry out an investigation
Children to investigate the effects of different materials on melting of ice.
The children will make a hypothesis, draw what they did and decide on a conclusion.
ACTIVITY 4 (MRS MORRIS)
SCIENCE LO: to understand how animals adapt to suit their habitat
Make a 3D creature to live in the frozen seas. Using sponges, cotton wool balls, pom poms, cocktail sticks and beads the children will create a creature that has adapted to life in the frozen seas. They will have to think about how the creature moves, catches its prey, eats and protects itself from predators.
Each activity should take about 20 - 25 minutes - with 5 minutes to tidy up between times.
Activty 1 - 9.30 - 10am
Activity 2 - 10.05 - 10.30
10.35 - 10.45 Story - Break time.
11am - Blue planet II
Activity 3 - 11.15 - 11.40 -
Activity 4 - 11.45 - 12.05